Microsoft introduces HoloLens 2 Industrial Edition !
ORDER HOLOLENS 2 INDUSTRIAL EDITION NOW
Click here
HOLOLENS 2
MIXED REALITY: A WHOLE NEW WAY TO DEVELOP YOUR BUSINESS
HoloLens 2, an innovative tool that offers a new way of looking at IT: unlike VR (Virtual Reality) headsets that immerse you in a completely virtual world, HoloLens 2 fuses the physical and digital worlds by introducing virtual elements into the real world.
HoloLens 2 offers the most comfortable and immersive mixed reality experience available, with industry-leading solutions that deliver value in minutes—all enhanced by the reliability, security, and scalability of cloud and AI services from Microsoft.
HoloLens 2: what's new?
- Field of Vision more than doubled
- More balanced centre of gravity
- A new display that improves the immersive experience
- A new mechanism allowing you to put on the headset without readjusting it
- Easier, more intuitive manipulation of holograms
- Flip-up visor
- Eye-tracking sensors
- Applications such as Dynamics 365 Remote Assist, Dynamics 365 Layout, Dynamics 365 Guides...
HOLOLENS 2 INDUSTRIAL EDITION
HoloLens 2 Industrial Edition, which is different from HoloLens 2 Enterprise :
- Hololens 2 Industrial Edition is guaranteed for 2 years vs. 1 year for Hololens Enterprise with early exchange.
- HoloLens 2 Industrial Edition supports highly regulated environments such as cleanroom environments and meets the particle emission standards for cleanrooms ISO 14644-1 Class 5 and is UL Class I, Division 2 certified.
Meeting the needs of your entire business - click here
Product availability spring 2021
Mixed reality: a whole new way to develop your business
HoloLens 2's mixed reality solution combines a self-contained headset with applications and solutions to help your organisation's employees learn, communicate and collaborate more effectively.
From science fiction to technological reality 
HoloLens 2 uses Microsoft's latest innovations to create the most advanced holographic platform in the world. With its advanced sensors and Holographic Processing Unit, HoloLens 2 can understand the user's environment thanks to real-time environment mesh.  
Microsoft: revolutionising business uses with mixed reality!
With HoloLens 2, Microsoft allows organisations to reinvent business processes in order to improve efficiency so they can focus on innovation to boost their business.
How to get the most out of this self-contained, holographic computer:
Save time and money, unleash your creativity, ensure better training for your staff, better collaboration and more effective communication with partners and clients…  
Cost reduction: HoloLens 2 will enable you to cut down on training costs, (reduce travel for on-site experts) and optimise the prototyping phases.
Reduce risks : HoloLens 2 enables operators, designers and other contributors to plan ahead better and reduce the margin of error.
Improve collaboration: By creating an "augmented" workplace, HoloLens 2 enables remote collaboration whereby off-site experts can see what the users see.
Customer communication and engagement: The experience delivered by HoloLens 2 will help you stand out from the competition and boost sales by showing real-life, concrete uses. 
Employee productivity: HoloLens 2's advanced capabilities (hands-free, decision-making assistance, data visualisation, etc.) will help users save time and become more efficient in their day-to-day.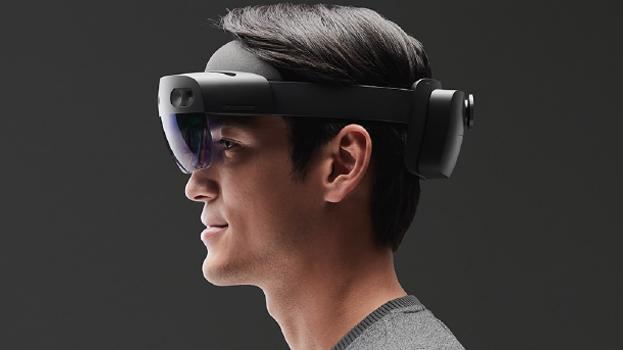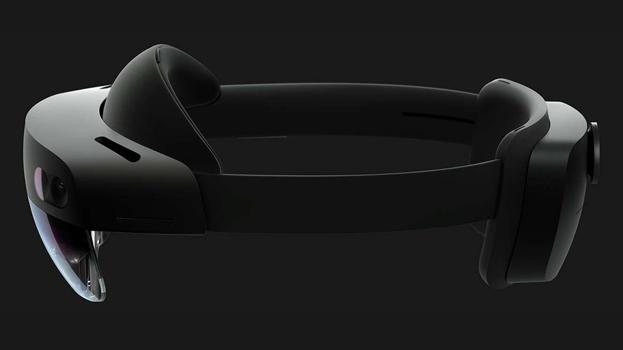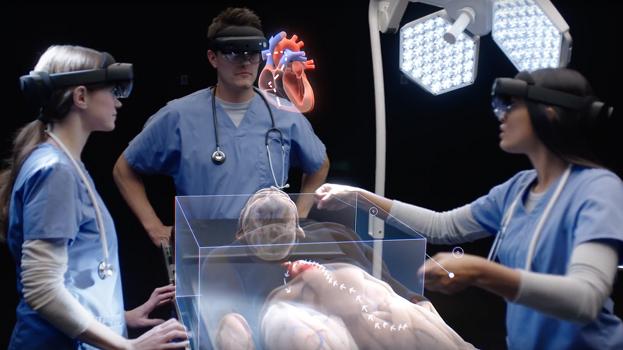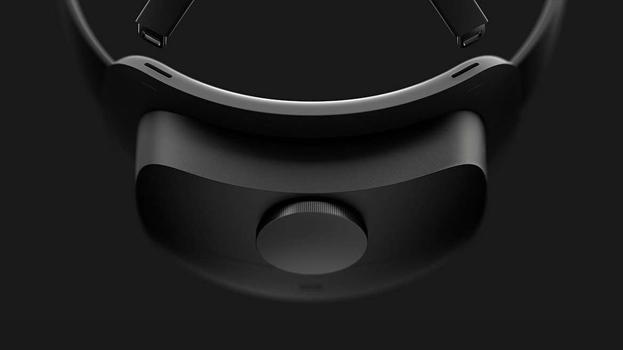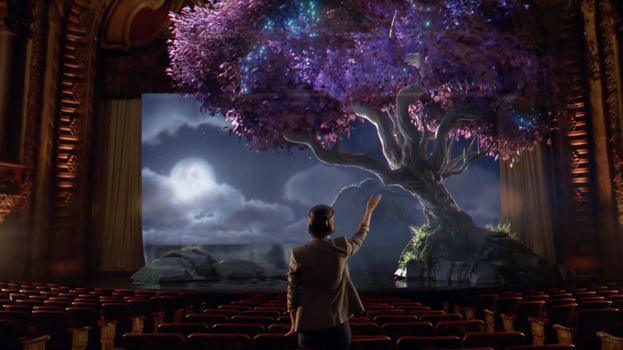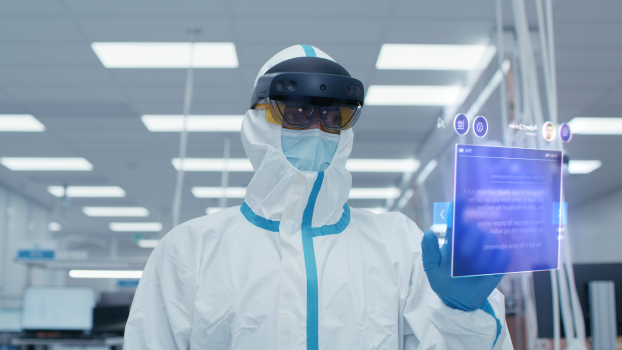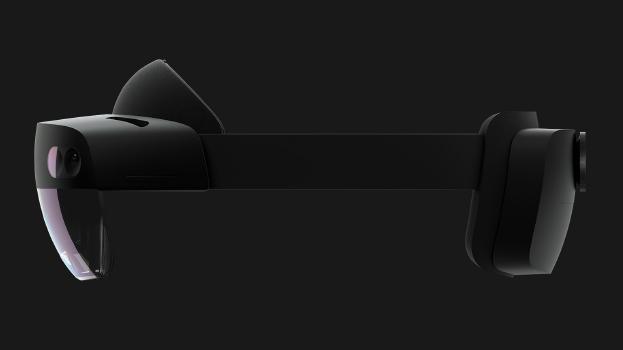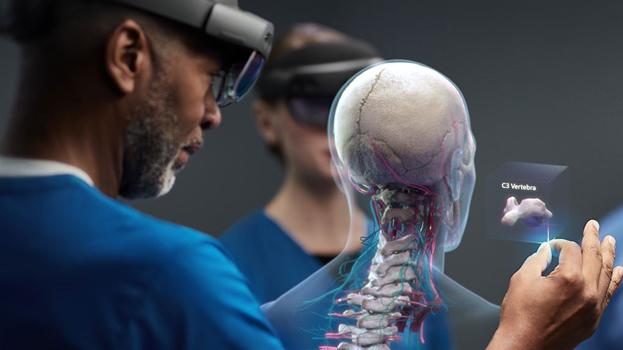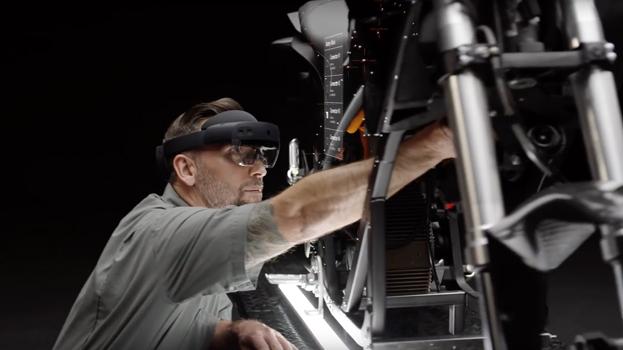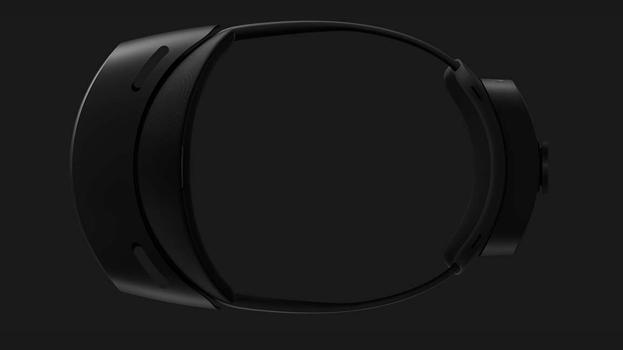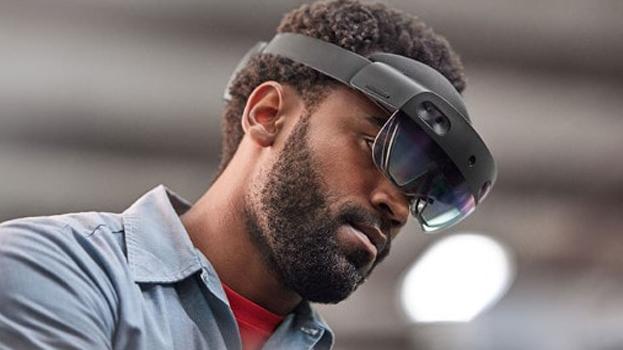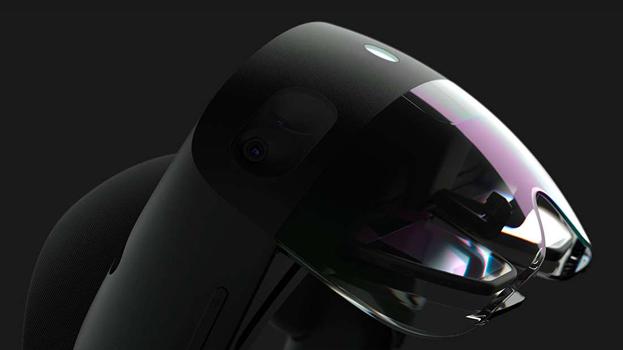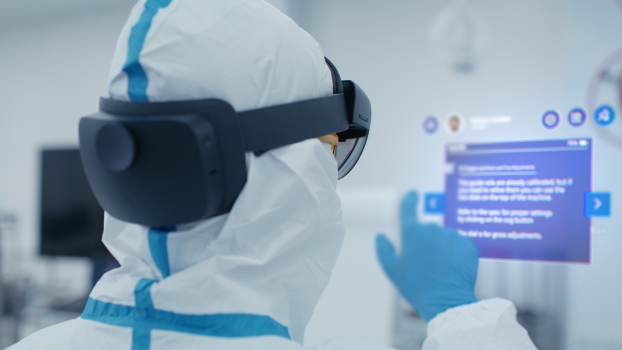 Technical specs
Optics: See-through holographic Ieness (waveguides)
Resolution: 2k 3:2 light engines
Holographic density: >2.5k radiants (light points per radian)
Eye-based rendering: Display optimization for 3D eye position
Sensors
Head tracking
Eye tracking
Depth: Azure Kinect sensor
IMU: Accelerometer, gyroscope, magnetometer
Camera: 8MP stills, 1080p30 video
Audio et speech
Microphone array: 5 channels
Speakers: Built-in, spatial audio
Human understanding
Hand tracking: Two-handed fully articulated model, direct manipulation
Eye tracking: Real-time tracking
Voice: Command and control on-device, Natural Language with internet connectivity
Environment understanding
6DoF tracking: World-scale positional tracking
Spatial mapping: Real-time environment mesh
Mixed reality capture: Mixed hologram and physical environment photos and videos
Compute & connectivity
SoC: Qualcomm Snapdragon 850 Compute Platform
HPU: 2nd generation custom-built holographic processing unit
WiFi: 802.11ac 2X2
Bluetooth: 5.0
USB: USB Type-C
Fit
Single size
Fits over glasses
Software
Windows Holographic Operation System
Edge
Dynamics 365 Remote Assist
Dynamics 365 Layout
Dynamics 365 Guides
3D Viewer
OneDrive for Business